Positive Energy News & Information
What is KETO OS and the Ketone Diet? View the video to get a breakdown on the latest advances to improve health!








Positive Energy Massage was conceptualized as a place to heal the mind, body and spirit.
​

Positive Energy is a break away from the everyday chaos and a place to de-stress and leave the world behind for a while. Positive Energy Massage implements the policy of giving time to each individual to customize a massage that will meet medical and or personal needs.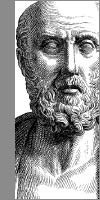 Massage therapy has been in practice for decades. However, American has witnessed tremendous growth in the art in the last few years. Going back to the time of Hippocrates, said to be the Father of Medicine. And that is about 4000 years ago. In an apparent reference to the concept of massage, Hippocrates penned in one of his medical journals he states physicians must know the practice of 'rubbing.'

Massage therapy in scientific standing is the process of putting force on muscular structure and soft tissues of the body for relaxation. The pressure in this instance can mean a lot of things, from holding and pressing to kneading and rocking. Massages are mainly done with the hands although some massage therapists also incorporate other parts of their bodies like the forearms, elbows and the feet, etc.

Besides its physical benefits, massage therapy is also the overall well-being of the mind and the spirit. Below are some of the advantages Positive Energy Massage deliver.
1. Relaxation
Massages are great for the skin as it promotes the discharge of toxins and hormones. In fact, recorded studies have documented a massage reduces the probability of wrinkles.

2. Relieve Pain
Massage therapy has been known to loosen tight muscles, leg, arm and back cramps. Positive Energy Massage specializes in eliminating your battle with tired and aching muscles. We've helped relieve the aches and pains of professionals and persons with careers and hobbies in sports and active lifestyles.

3. A Better Athlete
Do you feel when your muscles have become tight and aching? Positive Energy Massage therapy, in fact, can improve flexibility and also increase your range of motion. Massages also help with the body's resistance. It decreases blood pressure, heart rate and even helps in recoveries from injuries and sprains. You should also know massage therapy has been proven to help with strengthening the human immune system.

4. Improve Mental Faculties
A massage also reduces mental stress, bringing forth working better and think clearer. It is also known to aid with headaches. Massage therapy also allows you to harness your focus on tasks. After a Positive Energy Massage, you will have a clean slate in your mind that is equivalent to the restful therapy that sleep gives. ​​
THE BENEFITS OF MASSAGE THERAPY